Facilities
Attached Institutes
Research Institute for Oyomei Confucianism

The institute was established in 1999 to make it the chief aim to research into Japanese Confucianism called the Oyomei school, and to contribute to the development of our spiritual culture.
The institute now conducts enlightenment activities of Oyomei thought through the seminar lecture to top managers and the university extention.
School for Confucian analects has been open in Maebashi Campus since 2012 regularly once a week.
Research Center for Health, Welfare and Education

The center, on the basis of our university founding philosophy and educational principle, focuses on study and research, and giving information in order to cope with various problems, which arise today in the society of declining birthrate and aging population. The center aims to serve the local community as a university open for the region, and to make the most of the findings for students' education, guidance and advice.
Volunteer Center

The center is founded so that our students can join in volunteer activities on their own. The center sends volunteers at the request of clients, and provides students with a variety of information related to volunteering.
Career Support Center
The center provides career education and support for career development, employment consultation services, and various other types of guidance. The center also provides information about the latest job offers in cooperation with outside organizations related to employment.
Shoken Dormitory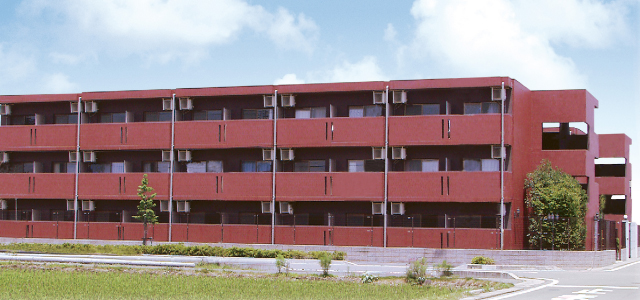 The university has Shoken Dormitory for female students within a 5-minute bike ride distance of the Maebashi campus. To each student a single room (60 rooms in all ) is offered to secure privacy, and equipped with a bathroom, a toilet, a kitchen, and an air-conditioner. Breakfast and dinner are provided every day except on Saturday and Sunday. For students' safety and security the dormitory warder stays there all the time in order to meet any sudden emergency. Dorm festivals and special events are planned and held by the boarders to create and deepen friendships.